We are like you; Individuals who love spreading positivity and igniting the fire in difference makers. Contact us to get more involved. Thank you in advance! Let's be the Change with Flicks4Change Film Festival!
Co-Founder of Flicks4Change Film Festival and President. Australian actor, producer, and musician passionate about giving people a voice. Flicks4Change is the direct result of his strong desire to give back by creating a community for those brave enough to invite the discussion of change into their lives.
Co-Founder of Flicks4Change Film Festival and Festival Director. An actor, producer and Ironman triathlete, James is also an LA Marathon coach for AIDS Project LA's T2EA charity team. Both a story teller in the film industry, and a coach in the fitness industry, James is always in search of project that makes peoples lives better.
Festival Consultant. A filmmaker and producer, Kelley brings passion and experience in inspirational storytelling to the F4C team. She is an advocate for our mission and the arts.
Festival Non-Profit Partner Liaison.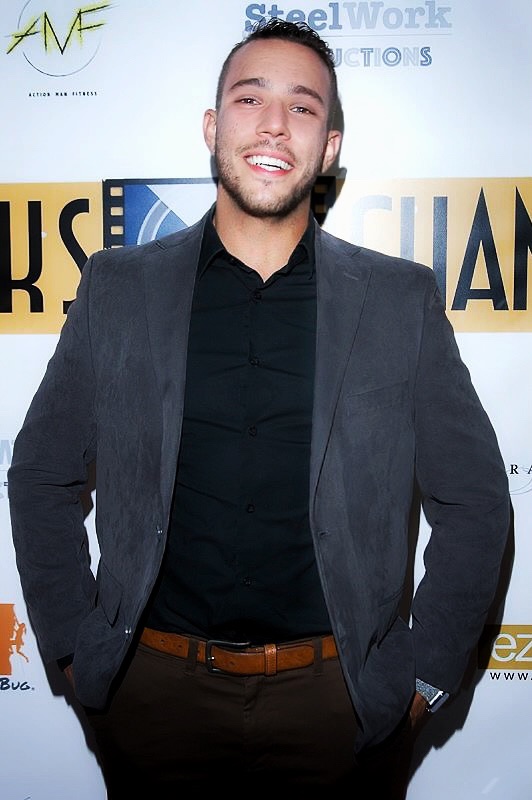 Festival Technology Staff. Brazilian Actor, singer, and producer, Lucas does it all to inspire, encourage and motivate the world to reach its full potential. As part of the tech team for Flicks4Change, he brings his knowledge and experience in the tech world to help our festival come to life!
Festival Assistant for Marketing, Social Media, Website, PR, Media, Outreach, Sponsorships, & Photography. Founder and CEO of Artisfactions.com Ad Agency and TracySaundersArt.com Photos & Gifts, Tracy offers solutions for visual communications, celebrity fundraisers, design, and photography for over 30 years. She combines art and communications with business and social activism to raise awareness for community causes & fundraisers. Thus, continuing to make a difference with Flicks4Change.org is a natural fit. Tracy also works on several Film Projects.
Festival's #1 Supporter, Promoter, Staff, and Ambassador. Dedicated to advancing educational opportunities for children, Barbara serves on the Executive Committee of the Women's Leadership Group for The Boys and Girls Clubs of Greater Washington, where she received the 2018 Fearless Woman Award. She is Chair of the Board of the McLean Project for the Arts; she is on the board of GoodWeave International; on the Advisory Board of In A Perfect World; a CARE International Global Leader; a member of the Meridian Global Leader Council; and the Phillips Collection has designated her as one of their "Ambassadors". Barbara also passionately supports Flicks4Change Film Festival from day one. Barbara has also created and directed award-winning residential and commercial projects for over 35 years. Her firm's innovative designs have been featured on HGTV and in national newspapers, magazines, and designer show houses.
Festival Technology Staff. As part of the tech team for Flicks4Change, Cory brings his knowledge and experience in the tech world to help our festival come to life!
Festival Staff. Actor, Producer, and Author (of SecretActorsSociety.com) Kym Jackson (in This is Us, NCIS), is a member of The Television Academy (Emmy Nominating Committee), SAG-AFTRA, American MENSA, a speaker and committee member for the SAG-AFTRA Conservatory, a business coach, and a working actress (see IMDB) with over thirty SAG-AFTRA feature film and TV credits within five years.
Social Media Director. Manages and runs social media operations and campaigns. Flicks4Change has over 12,000 social media followers.